Information & Advice –
online, on the move, regional
Choose your region: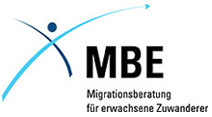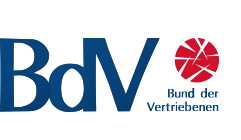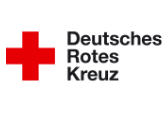 About mbeon
Useful information, answers and orientation aids: mbeon is a mobile, day-to-day aid for adult immigrants in Germany. It assists people with different migration backgrounds in shaping their own life in their new homeland. Those seeking advice have direct access to opportunities for help and support with relevant information and the MBE advice service on the move via the app (Google Play, App Store).

What topics are you interested in?
We can provide you with information in these areas:

Learning German
Work and Careers
Health
Housing
Family
Residence


Help on the Spot: MBE Advice Centres nearby (free and anonymous)
Online Advice: simply download the app and contact the advisers of the MBE Migration Advice Service – whilst on the move, quickly and easily. The advisers are available from Monday to Friday and certainly reply within 48 hours!
About the project
Previously, through the Migration Advice Service (MBE) for adult immigrants, it was only possible to obtain advice in person at one of over 700 MBE Advice Centres throughout Germany. The project "MBE online - mbeon" establishes two additional communication channels. On mbeon.de/en advice seekers can obtain information online now. For the first time they also have the possibility to communicate directly with a counselor by using the chat app "mbeon". Initially, participating advice centres are limited to the federal states of Bavaria and North Rhine-Westphalia and the state of Baden-Wurttemberg. While currently in the pilot phase, online counceling services are primarily focused on the support of customers residing in the three states referenced above.
Associations taking part in the pilot are the Bund der Vertriebenen (BdV) [Federation of Expellees], the German Caritas Association (DCV), der Deutsche Paritätische Wohlfahrtsverband (DPWV) [Parity Welfare Association] and the German Red Cross (DRK). The German Red Cross is responsible for coordinating the project. Additional sponsors of the MBE are invited to collaborate in the project.
The project will be evaluated in the fourth quarter of 2018. There are plans to expand the online counceling services across all the remaining German states. "mbeon" is supported by the Federal Office for Migration and Refugees (BAMF). Funds for implementing the project have been provided by the German Federal Ministry of the Interior, Building and Community (BMI).
About the MBE
The "Migration Advice Service for Adult Immigrants" (MBE) (Addresses in Baden-Wurttemberg, Bavaria and North Rhine-Westphalia) is a central advisory and support centre for people in Germany with migration backgrounds. It advises and assists them on many day-to-day issues of living in Germany. There are now more than 700 regional MBE Advice Centres and more than 550 mobile counselling teams.