Advice and support quickly and easily:

Go to the MBE (Migration Advice Service for Adult Immigrants) here
We advise and assist adult migrants on many topics such as family, career, housing, learning German as well as on issues surrounding residency law.


If you have questions about your new surroundings, the experienced advisers of the MBE can help you on your way quickly and easily. Use the MBE Advisory Service on the move via the app (Apple Store, Play Store) or for advice in person contact an MBE Advice Centre near you. The advice is strictly confidential, free of charge and independent.

Online advice: This is how simple it is:
Download app
Select language
Ask your questions
An adviser will answer you in English or German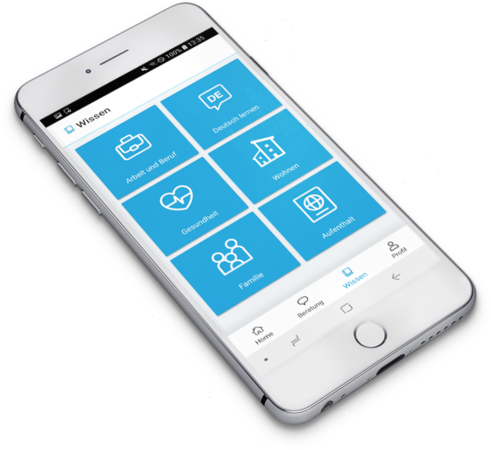 Always by your side:
the app that helps you move forward
Get advice and support, quickly and easily. Do you have any questions about living in Germany? Are you looking for a suitable German course? Do you want to find out about childcare options? Or do you need help and support? We can provide you with tailor-made advice and swift assistance – free of charge and on a confidential basis.
General enquiries? info@mbeon.org
Technical issues? support@mbeon.org